Now that I've covered the basics of e-book preparation, it's time to address the biggie – getting attention for your book once it has a home in the Amazon universe.
As most of you already know, there are over
two
million
– that's right – 2
,000,000
books for sale on Kindle, and close to that many on Nook. You've written, revised, formatted, uploaded, re-uploaded. How are people going to know that your baby is out there?
Before I delve into this subject, I have to admit that this is the part of the publishing process I hate with a passion. Oh, I love the social part – meeting and chatting with all of the fantastic readers and other writers out there. But I can't stand the need to keep pushing my books everywhere. It feels completely narcissistic. Unfortunately, promotion is something that must be done frequently
. With that being said, there are ways to reach your readers without being a sleazy pimp.
Social networking is the main focus of e-book promotion these days. Of course, it is a necessity to post promo messages on the triumverate – Facebook, Twitter, and Google Plus, which I will talk about later.
The first places to start are the discussion forums on both Amazon and Nook. They allow restricted promo posting by authors. I say restricted, because I have experienced scathing rebuke from readers on the Amazon US and UK forums in particular for posting in the wrong place, at the wrong time, using the wrong wording, yada, yada, yada. These folks, especially the women on the Romance forum, are rabid about author promotion.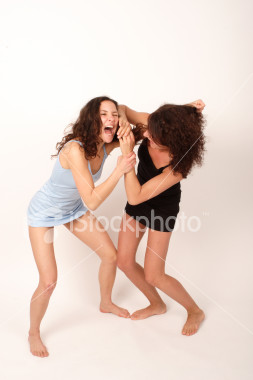 All I'm going to say about them is, "If you've never written a book and tried to get the world to notice that it exists, have a little compassion. It's a very difficult task." Here's the link to the smackdown I received recently on the UK forum:

http://www.amazon.co.uk/forum/kindle?_encoding=UTF8&cdForum=Fx3IRFCNF3E5K2W&cdThread=Tx3A883EC3A8N63
Rather than go into a diatribe about that here, I suggest you read about the experiences of other authors:
http://neilostroff.blogspot.com/2011/08/romance-forum-on-amazon-is-evil.html
http://absolutewrite.com/forums/archive/index.php/t-197625.html
Besides the Big 3, there are thousands of other places where the "e-people" hang out, namely online sites that specialize in e-books.
Kindleboards.com and Nookboards.com are wonderful sites on which to promote. These two sites are
not
affiliated with Amazon or Barnes & Noble. Mobileread.com, Sonyreaderboards.com, and
Goodereader.com/forum
are also e-book specific sites. In addition there are sites like Gather.com, Kindlechat.org, LinkedIn that have e-book groups.
The "high volume" sites where authors can request or buy a feature are the best sources for wide exposure, but their waiting lists are outrageous. You may wait for week/months before your book comes up in the queue.
e-Reader News Today (I posted a feature here and sold 264 books in one day!)

BookBub

Digital Book Today

Week in Rewind
Goodreads shouldn't be overlooked. Within the past few years scores of web sites and blogs dedicated solely to the promotion of independent books have appeared. If you do a search for the word, "indie" on Google, an extensive list will come up. Each of these sites has its rules for posting/features.
If you write genre fiction, like I do, there are hundreds of web sites, blogs and FB pages dedicated to your genre. Most are happy to do features, interviews and reviews, but most have waiting lists so you must be patient and get in line. Finding these sites takes a little research, and reading their submission rules is essential.
The cardinal sin when it comes to online book promotion is authors not engaging with the members/participants of the site. They want to hear you saying more than just "buy my book." Readers are much more receptive if you share interesting articles and news stories related to your particular genre or writing and publishing in general. Once in a while it's even okay to share funny stories and videos, as long as they don't make you look like an idiot.
Now, back to the Big 3 – Twitter, Facebook and Google Plus. Twitter is especially author-friendly, and the reading/writing community there is just awesome. When you make connections on Twitter, followers are loyal to send your messages to their followers. This give and take can result in exposure you could never get by yourself. The #hashtags dedicated to books also help to multiply the number of people that see your message. For instance, the hashtag, #novelines lets you post sentences from your book. People looking for something to read check the #novelines posts daily. Using #hashtags is crucial. Without them, your tweet just goes to your followers alone, whether it's 25 or 100 or 500. When you add the hashtag, #romance to your tweet, it goes to everyone following that hashtag, which is probably tens of thousands.
Facebook allows you to post longer entries, but the reposting of comments isn't nearly as good as on Twitter. There are many Facebook pages now dedicated to indie authors and e-books. You can simply do a search for "indie" or "ebook" using the Facebook's search feature.
As an independent author, other great spots for support and exposure are the indie author groups like
Worldwide Indie Authors
and the
Independent Author Network
As a member of these groups you will not only discover promo opportunities but gain invaluable information and ideas from other members.
Another important part of marketing your e-book is getting reviews. In the past, finding reviewers to read indie books was next to impossible. That is no longer the case. In fact, I have an extensive list of indie book reviewers. If you contact me, and request it, I'll send it to you.
Getting reviews is one area in which I have lacked. I figured I'd just wait for reader reviews; only it wasn't as easy as I'd expected. A lot of readers shy away from leaving reviews on Amazon and B&N, particularly if they weren't crazy about the book. A time or two I have posted on Facebook and requested honest reviews from people who have already read the book.
I guess I need to add that all of this should be in addition to posting on your own blog and web site.
I know it sounds like a lot, and it surely
is
. My only advice is to try a few things at a time so you don't get overwhelmed. If you join groups, set your e-mail to receive daily digests to keep your inbox from being deluged with group messages.
Well, I could go on about this forever, but this entry is already too long. You can read the final entry in this series here: http://sisterscribbler.blogspot.com/2011/10/tardy-thursday-belated-writer-wednesday.html